About Us
PolyBags4Less.com is a full service distributor and retail of all kind plastic and reclosable bags. We also provide custom printed, staple packs, headers, merchandise type bags, t-shirt style bags, and different packaging material films and bags, such as laminated films and pouches, polypropylene (PP) bags, etc.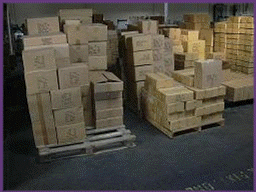 ---
We offer special prices to packaging and industrial supplies distributors. We would like to establish a long term relationship with our resellers. If you are an industrial distributor interested in selling the products that you see on our web site, or give us a call and ask us how we can help you grow your business. Please keep in mind that you may have to meet some requirements to be classified as a distributor. Our business hours between 10:00am and 5:00pm PST, Monday and Friday.
P.O. Box 9128, South El Monte, CA 91733
Email: info@polybags4less.com Tel: (626) 442-6690
---
NOTE: PolyBags4Less.com - our factory and manufacturing partners can provide you with large variety of custom sized, color-printed bags. Please call us for details and minimum order quantities and lead time information.